Adam Silver hasn't ruled out finishing the NBA/Utah Jazz season
NBA Commissioner Adam Silver said last night that he hasn't entirely ruled out the possibility of finishing the season later this summer. This could make a big difference on the Utah Jazz and their future.
In an interview last night with ESPN's Rachel Nichols, Adam Silver gave us Utah Jazz and NBA fans as a whole a spark of hope. There is still a chance we get to see the 2019-20 NBA season end with a champion.
To make it clear, there is still no conclusive timetable for an NBA return, let alone a conclusive decision to even bring basketball back this season. But Silver himself, the main man in charge, expressed a desire to get the players back on the court.
He mentioned that a good amount of players are starting to go "stir crazy" with no competitive basketball to play, and also noted of how many millions of NBA fans are stuck at home with no basketball to watch.
He said that the NBA Board of Governors is mulling over several different scenarios, all depending on how quickly we as a country are able to overcome the novel coronavirus. All of the different scenarios can be broken into three main categories:
Starting up the games with 19 thousand fans in the building
Starting up the games with no fans and just essential staff
Holding an exhibition game to give fans something to watch, while raising money for charity
Silver also noted of the possibility that the NBA season gets pushed forward on the calendar from now on if the season were to resume in July or August.
One thing I myself would be fascinated to see is the league experimenting with a different playoff format. Chances are if the season is finished out, there won't be enough time to play the last 20 regular season games and do seven game playoff series all the way to the Finals.
I've specifically thought about what a single game elimination tournament would look like in an NBA form. We've seen how it plays out in March Madness, where every game is a must-watch.
The possibility of upsets increases so much with just a single game elimination, where even the "best" team in the bracket can get knocked out if they lose focus or momentum during one game. Likewise, if you're favorite team is an underdog, anything is possible for them if they are well coached and stay mentally on task.
Another possibility would be a play-in tournament for NBA teams on the bubble of making or missing the playoffs. If the season ended today, the Memphis Grizzlies would occupy the eighth and final playoff spot out West, and the Orlando Magic would be the eighth seed in the East.
A play-in tournament would give teams like Zion Williamson and the New Orleans Pelicans, or even a full strength Portland Trail-Blazers squad with Jusuf Nurkic, a chance at playing in the postseason.
Rudy Gobert and Donovan Mitchell don't need to be BFFs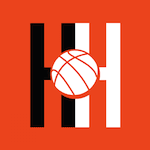 The Pelicans in particular would be fantastic to watch in the playoffs, as they have two All-Star caliber players in Zion and Brandon Ingram. They also boast some good playoff experience with JJ Redick, Derrick Favors, and Jrue Holiday on the roster.
They would be my "dream team" to match-up with the Los Angeles Lakers and tire them out, maybe even upset them in a playoff/tournament. Then the Utah Jazz wouldn't have to worry about the Lakers if they advance to the second round.
It happened in 2007 when the Golden State Warriors upset the Dallas Mavericks, and as a result Utah advanced to the Western Conference Finals. Another interesting possibility is a full-strength Brooklyn Nets team competing as a low seed in the Eastern Conference.
"Because people are stuck at home, and I think they need a diversion. They need to be entertained." – Adam Silver
Kyrie Irving was likely done for the season due to shoulder surgery, and we all knew Kevin Durant was going to be out for the normal calendar season with his Achilles injury. But if we are talking July and August, they might be fully healed and ready to return.
There's no doubt they would both be a little rusty from missing so many games in the past year, but they are both so skilled as scorers you'd have to think they make a dangerous duo from day one.
One other team that would have to be a must-watch is the Philadelphia 76ers. They are currently the sixth seed in the Eastern Conference, and were floundering with Ben Simmons and Joel Embiid battling injuries. Maybe a little time off would work wonders for them.
When fully healthy, they pose a great challenge for the Boston Celtics, who lack traditional bigs in their rotation. I'd like to think Embiid and Al Horford would overwhelm Daniel Theis and Enes Kanter in the low post.
Above all, I just hope we get to see basketball return and get some closure on the NBA season. The league had more parity this season with star players changing teams and breaking up the Golden State Warriors.
It would be nice to know for sure who the champion is this year, as that could make a big difference for looming free agency decisions of Giannis Antetokounmpo (2021), and the coaching jobs of Brett Brown (Philadelphia 76ers) and Mike D'Antoni (Houston Rockets).
For the Utah Jazz themselves, Rudy Gobert could hit unrestricted free agency as early as 2021, and with all the negativity surrounding him the past month, will just two appearances in the conference semi-finals be enough to convince him to stay in Utah?
For more information about COVID-19, visit the CDC's website or the website for your state's Department of Health.