Utah Jazz: Is the Rudy Gobert/Donovan Mitchell relationship repairable?
There appears to be a rift between Utah Jazz stars Rudy Gobert and Donovan Mitchell. Can they get back on good terms? Or is this relationship broken?
The past few days have been brutal for Utah Jazz fans, NBA fans and sports fans all across the world. The novel coronavirus continues to spread around the world, and after Rudy Gobert's initial diagnosis, the NBA quickly suspended its season, and other leagues followed suit.
It would then be learned that Donovan Mitchell also contracted the virus. Gobert and Mitchell, who were named first time All-Stars earlier in the season, became the first two NBA players with novel coronavirus.
ESPN's Adrian Wojnarowski has been all over the story, first reporting about Mitchell's diagnosis while also pointing out that Gobert had been careless in the locker room prior to his own diagnosis.
Wojnarowski also went on SportsCenter to talk about the All-Star duos relationship, which seems to be trending downward:
The Jazz are fortunate that they don't have to get back together and start playing games again right now. There is a lot of work to do to repair relationships, not just between Donovan Mitchell and Rudy Gobert, but with others in the locker room. There's a lot of frustration with Gobert… It's going to be a test for all of them to get this team back on track if and when they return to playing this season."
It's pretty clear to see that Gobert and Mitchell are not on the best on terms right now. If you want to dig even deeper, Mitchell made his first public statement after his diagnosis on Instagram, using articulate wording and failing to mention Gobert at all.
I can understand Mitchell's frustrations, given Gobert's carelessness prior to contracting the virus. We don't, however, know if Gobert was the reason why Mitchell was infected. It's just a guessing game at this point, so I'm not sure anyone should be pointing fingers.
Still, Gobert made a public apology for his actions leading up to the diagnosis and took responsibility. He knew he made a mistake, but he owned it and is now using it as a stepping stone to encourage people to take this virus seriously.
I personally believe that this is something that the Utah Jazz players can get over together with some time. Gobert's actions are certainly not unforgivable. Gobert and Mitchell are the foundation to this franchise and they are going to need them to make up if they hope to reach their true potential.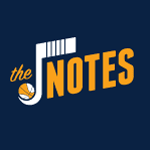 Gobert and Mitchell have been very close ever since Mitchell entered the league in 2017. They sit next to each other in the locker room and on the bus. They let each other know how they feel and hug it out. They've done multiple commercials together over the years. They went to Chicago to represent the Jazz during the All-Star game just last month.
The two appeared to have a very strong friendship. We don't know what happens behind closed doors, but it's safe to say that they are like brothers.
I have a hard time imagining these two holding onto a grudge and keeping this frustration between them. It's very unfortunate that they both tested positive for novel coronavirus, but they are both going to make a full recovery and get back on the court soon.
Let's hope that Rudy Gobert and Donovan Mitchell can repair their relationship and get back on the same page for if/when the 2019-20 season returns. This is a major obstacle for the duo, along with the Utah Jazz and the NBA — can they get past it?
For more information about COVID-19, visit the CDC's website or the website for your state's Department of Health.